!link rel="stylesheet" type="text/css" href="css/styles.css" /> <!link rel="stylesheet" type="text/css" href="css/styles-xs.css" /> <!link rel="stylesheet" type="text/css" href="css/styles-s.css" /> <!link rel="stylesheet" type="text/css" href="css/styles-m.css" /> <!link rel="stylesheet" type="text/css" href="css/styles-l.css" /> <!link rel="stylesheet" media="screen and (min-width: 10px) and (max-width: 599px)" type="text/css" href="css/styles-xs.css" /> <!link rel="stylesheet" media="screen and (min-width: 600px) and (max-width: 849px)" type="text/css" href="css/styles-s.css" /> <!link rel="stylesheet" media="screen and (min-width: 850px) and (max-width: 1349px)" type="text/css" href="css/styles-m.css" /> <!link rel="stylesheet" media="screen and (min-width: 1350px) and (max-width: 32000px)" type="text/css" href="css/styles-l.css" />
Western Blot Quantification Software
Western Blot Quantification is easy using the UN‑SCAN‑IT gel - Gel Analysis Software. Any standard image file (JPG, TIFF, GIF, BMP, PNG, etc.) can be used to quantify, analyze, and detect bands in Western Blots and other gel images. Simply load the image and define the lanes or segments.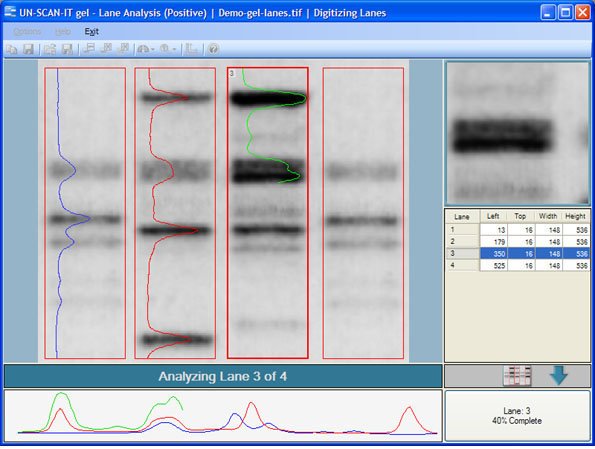 UN‑SCAN‑IT gel will extract the density profile from your Western Blot image, and allow you to quantify each of the bands.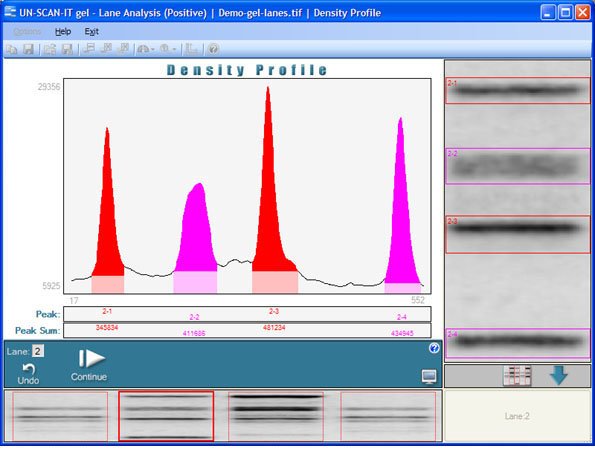 The data can then be analyzed and exported into other spreadsheet, data analysis, or presentation programs.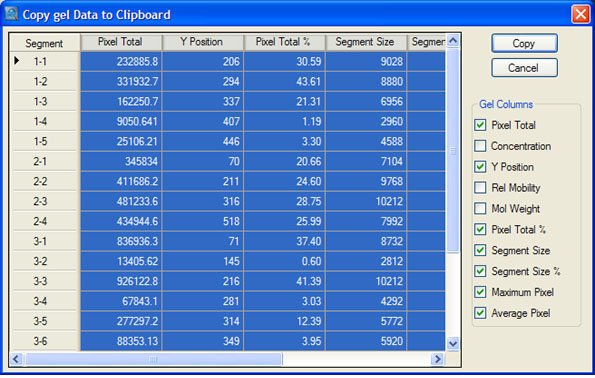 Click Here for Western Blot Analysis and Quantification Tutorial Video...
Additional Information and Free Demo