!link rel="stylesheet" type="text/css" href="css/styles.css" /> <!link rel="stylesheet" type="text/css" href="css/styles-xs.css" /> <!link rel="stylesheet" type="text/css" href="css/styles-s.css" /> <!link rel="stylesheet" type="text/css" href="css/styles-m.css" /> <!link rel="stylesheet" type="text/css" href="css/styles-l.css" /> <!link rel="stylesheet" media="screen and (min-width: 10px) and (max-width: 599px)" type="text/css" href="css/styles-xs.css" /> <!link rel="stylesheet" media="screen and (min-width: 600px) and (max-width: 849px)" type="text/css" href="css/styles-s.css" /> <!link rel="stylesheet" media="screen and (min-width: 850px) and (max-width: 1349px)" type="text/css" href="css/styles-m.css" /> <!link rel="stylesheet" media="screen and (min-width: 1350px) and (max-width: 32000px)" type="text/css" href="css/styles-l.css" />

Graph Scanner - Graph Reader
The UN‑SCAN‑IT software can turn a standard graph scanner into an (x,y) graph reader and digitizer. Just scan the graph or plot, or use a regular image file (JPG, TIFF, GIF, BMP, PNG, etc.). Then load the image into the UN‑SCAN‑IT software, select the digitizing mode and digitizing options. There are a variety of Digitizing Modes including fully Automatic, Semi-Automatic, and Manual Modes.

There are also useful Digitizing Options available for nearly any type of graph digitizing.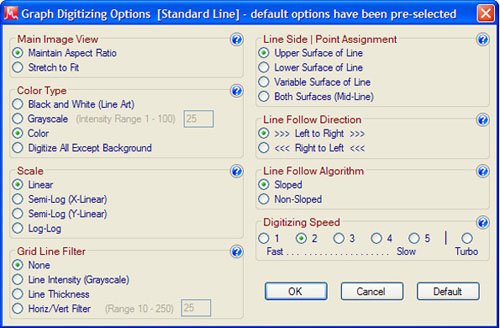 Click Here for our Graph Scanner and Reader Tutorial Video...
Additional Information and Free Demo